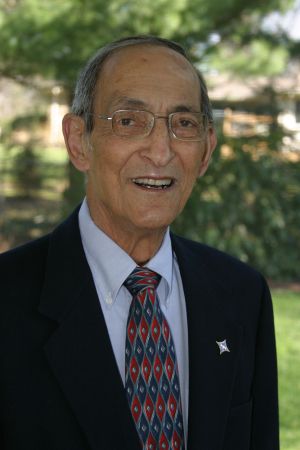 Λεωνίδας ( Λούης ) Σταματάκος
( Ετών 85 ), επίτιμος καθηγητής του πολιτειακού πανεπιστημίου του Μίσιγκαν , απεβίωσε στις 25 Ιανουαρίου στην πόλη Okemos MI των ΗΠΑ. Ο Λούης ήταν ο γιος του Κώστα Σταματάκου (αδελφός του Τάσου ), και πρώτος ξάδελφος του Στράτη, του Κωστή και του Γιώργου που διαμένουν στην πόλη Σινσιννάτι της πολιτείας Οχάιο των ΗΠΑ.
Ο Λούης είχε συμμετάσχει σε παλαιότερα συνέδρια μας που διοργανώθηκαν στην πόλη Ντέιτον του Οχάιο.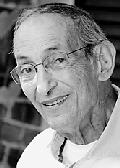 Louis Stamatakos,
Professor Emeritus
Current and former faculty and students in the College of Education are mourning the loss of beloved Professor Emeritus Louis Stamatakos, who died Tuesday, Jan. 25 at home in Okemos. The funeral is this Saturday.
Stamatakos joined what is now called the Higher, Adult, and Lifelong Education (HALE) faculty in 1967 and retired 25 years later. Along with a few other professors, he is credited with developing programs in student affairs administration that broke new ground in the field and established MSU as a lasting national leader.
Stamatakos also prepared numerous doctoral students - perhaps more than anyone in the country at the time - who went on to become senior student affairs officers and college presidents. He was committed to creating learning environments and practitioner-scholars who would really take the overall well-being of students seriously.
Each year, an award is given in Stamatakos' name to a master's student who demonstrates a strong commitment to the student affairs profession and to the ethical standards that epitomize his values.
Among his many career awards and accomplishments, Stamatakos was a "Legacy of the Profession" during the 2010 conference of the National Association of Student Personnel Administrators (NASPA). In February, his family surprised him when he was presented with the Silver Star medal for heroic action during World War II.
He was 85.
Read his Lansing State Journal obituary .
Funeral and visitation
Viewing Times - Estes Leadley Funeral Home
Friday, January 28th: 2:00 pm - 4:00 pm & 6:00 pm - 8:00 pm - Trisagion Service
Funeral Service at Holy Trinity Greek Orthodox Church - 10:00 AM Saturday, January 29th
Burial at Evergreen Cemetery immediately following funeral service, Fish Dinner - Holy Trinity Greek Orthodox Church immediately following burial
Holy Trinity Greek Orthodox Church is located at 1701 East Saginaw Street in Lansing, MI.

From : http://edwp.educ.msu.edu/news/2011/college-mourns-loss-of-professor-emeritus-louis-stamatakos/